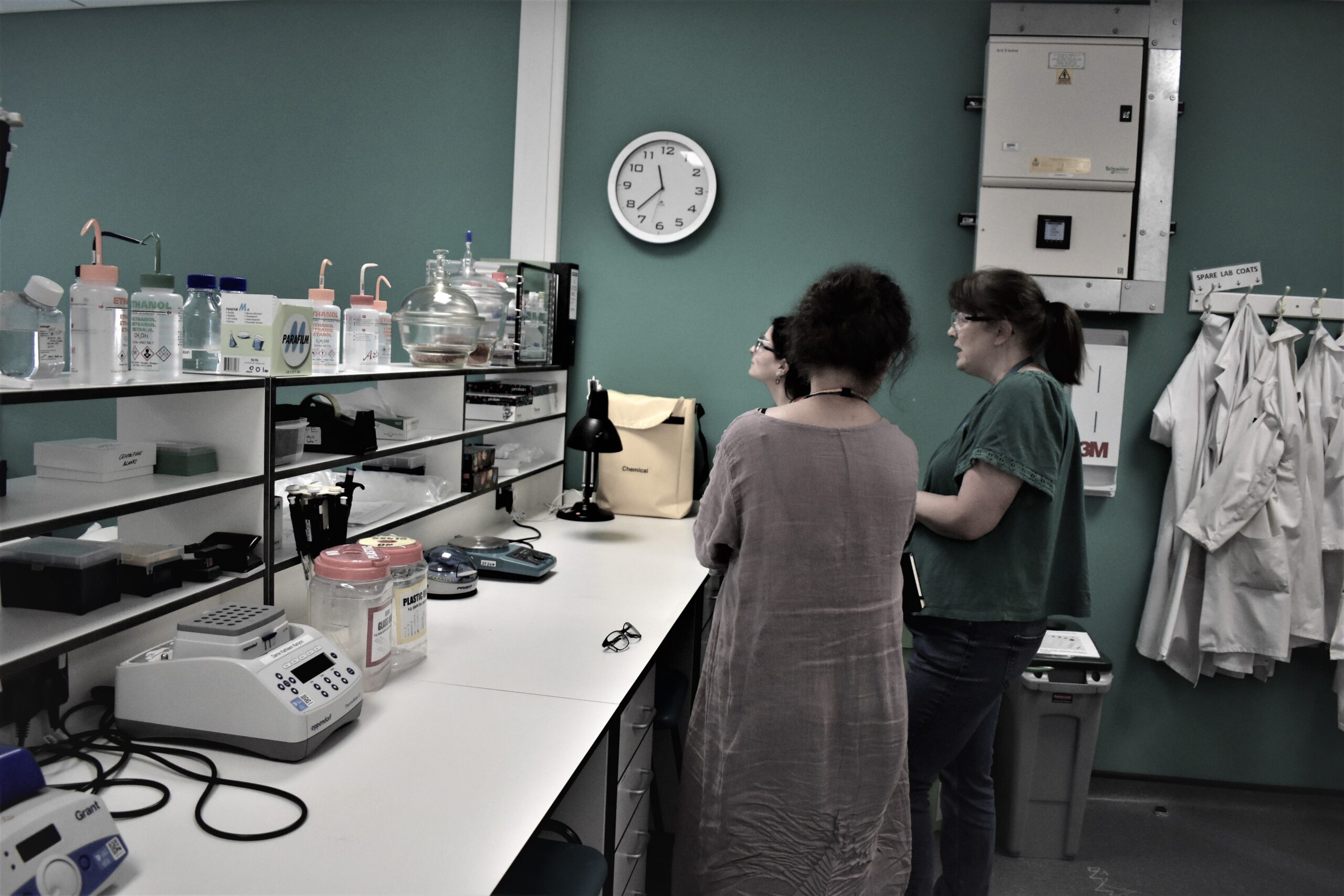 This summer our Tartu University research group took a trip to Copenhagen and York to collaborate with fellow researchers. They delved into exciting new experiments!
The photo comes from Holar Sepp, joined by Mari Tõrva and Alessandra Morrone at York University. Witness the laboratory where they prepared samples for lipid isotope measurements.
Kadri Irdt also took a trip and explored the aDNA lab in Copenhagen!